Professional Industrial Floor Builder in Bangladesh
A premier provider of Industrial Polished Concrete Floors for businesses across the country
Get a Professional Service, Call us Now: 01755999100
Here, you'll find our latest projects showcasing our expertise and innovation in the field of professional industrial flooring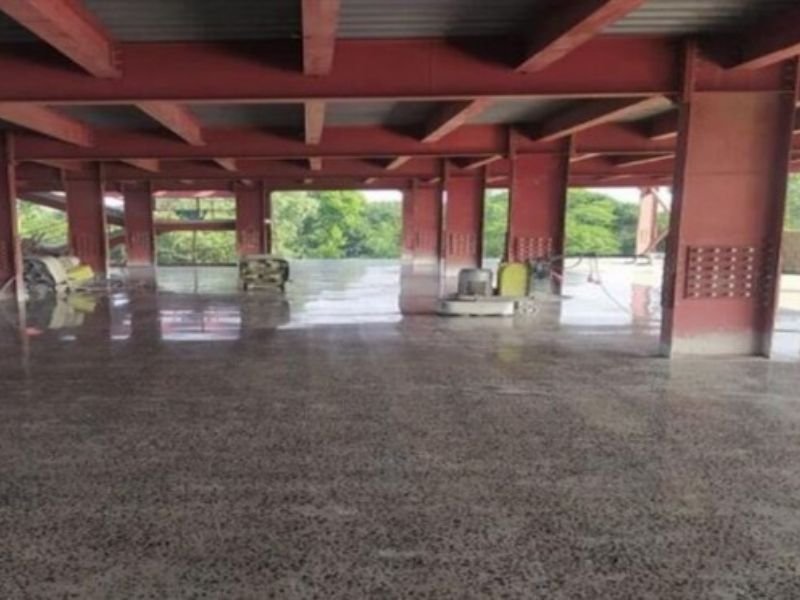 Garments
Garments Factory Floor
Factory
Commercial Factory Floor
Residential
Residential Apartments
Our company uses heavy-duty machines to grind down concrete surfaces, creating a smooth and polished finish that's both durable and aesthetically pleasing. This process involves the use of specialized equipment and techniques that are designed to remove surface imperfections and reveal the true beauty of the concrete.
The result is an eternal glossy effect that can last for more than 10 years, providing a durable and low-maintenance flooring solution that's perfect for industrial and commercial settings. Not only does this process enhance the appearance of the floor, but it also improves its durability and resistance to wear and tear. Check our Polished Concrete in Bangladesh services.
We use only the highest-quality materials to create industrial flooring solutions that are both functional and environmentally friendly. One of our key products is the HD-07-A chemical, which is non-toxic, non-polluting, and non-combustible.
This chemical has been specifically designed to meet environmental protection standards for flooring, ensuring that our clients can enjoy a safe and healthy working environment. When applied to concrete flooring, HD-07-A increases the hardness and density of the surface, resulting in a highly abrasion-resistant surface layer.
We Are In Bangladesh, China, Taiwan, Vietnam, Myanmar, Indonesia & Thailand